Christmas can be a time of celebration. Sometimes celebrations include alcohol. Sometimes alcohol interferes with our ability to make sound decisions – like the decision to call an Uber or a taxi when we've had too much to drink.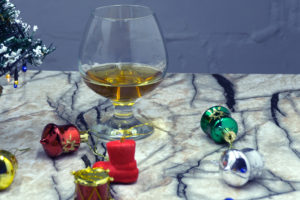 If you made the mistake of driving after one too many this holiday season, My Price Lawyers can help. Everyone makes mistakes, but the consequences for the mistake of driving while intoxicated can be intense. Protect yourself with an affordable defense lawyer from our network of DUI attorneys.
PENALTIES FOR A FIRST DUI CONVICTION IN FLORIDA INCLUDE:
Jail Time: up to six months
License Suspension: up to 12 months
Fines & Penalties: up to $2,000
A SECOND DUI OFFENSE IN FLORIDA MAY RESULT IN:
Jail Time: up to nine months
License Suspension: up to five years
Fines & Penalties: up to $4,000
A THIRD OFFENSE, CONSIDERED TO BE THE MOST SERIOUS, MAY INCLUDE:
Jail Time: up to five years
License Suspension: up to 10 years
Fines & Penalties: up to $5,000
Even for a first offense, reinstatement of your license may require classes and courses. These can cost $300 or more each. Failure to attend these can result in additional jail time.
Probation, ignition locks, and other consequences may follow a DUI conviction as well, making it very important that you do everything possible to have your charges reduced or dropped.
We can Help
My Price Lawyers is a network of DUI defense attorneys representing Tampa, Brandon, Lakeland, Clearwater, St. Petersburg, Orlando, Sebring, and nearby areas throughout the state of Florida. If you have been charged with DUI, give us a call at (888) 473-6137 to schedule a free case review with one of our attorneys to learn how we can help you beat or reduce your charges.
Remember, in the state of Florida, having DUI charges reduced is not impossible, but it is difficult. With solid representation and a commitment on your part to meet all court required programs and to avoid drinking and driving, you may be able to reduce fines and penalties significantly.
You may also be able to reduce license suspension – sometimes by years – when your case is handled appropriately. When you try to defend yourself, you may not find such generous offers from the court.
Wet Reckless
In Florida and throughout the United States, the legal blood alcohol content (BAC) limit is .08. If your BAC is hovering just around .08, we may be able to enter a plea bargain for a "wet reckless" charge. This charge is for reckless driving while using alcohol, but is a lesser offense than DUI or DWI. It is important to bear in mind that a subsequent offense will, however, turn a wet reckless plea into a DUI charge.
A wet reckless plea is only available if you have never been charged with DUI or DWI. If this option is not available for you, we will explore all other possibilities to help ensure you are provided the most effective representation available.
Traffic Ticket Defense Starting at $99
With traffic ticket defense staring at $99, My Price Lawyers offers the affordable DUI defense you need without compromising on quality. Effective, respected, and knowledgeable, the defense attorneys in our network are here to listen to your side of the story and help you determine the most effective ways to protect your best interests.
Did you get a DUI for the holiday? Call (888) 473-6137 to schedule a complimentary consultation and learn how we can help. My Price Lawyers serves the Gulf Coast with attorneys in Tampa, Clearwater, Sebring, Lakeland, and all surrounding areas of Florida.