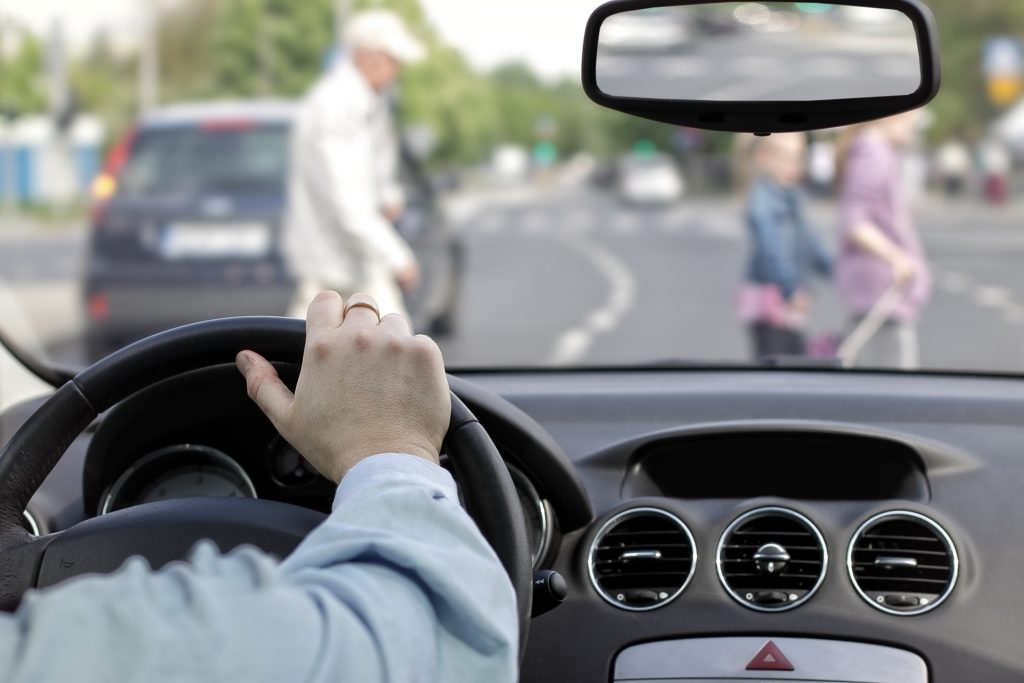 According to data compiled by Smart Growth America, between 2005 and 2014, Florida saw more pedestrian deaths than any other state. The national average of 1.47 pedestrian deaths per 100k people is much higher, at 2.66 in Florida, resulting in 5,142 deaths during the 10-year study period and earning a 177 on the Pedestrian Danger Index (PDI).
The PDI is a comprehensive review of crash data from the nation's 104 largest cities and is calculated on the percentage of people who walk to work vs. the number of pedestrian accidents and fatalities. The national PDI average is 52.5, more than 3-times lower than Florida's.
9 OF THE 20 MOST DANGEROUS CITIES FOR PEDESTRIANS ARE IN FLORIDA. 8 OF THOSE ARE IN THE TOP 10.
Florida has earned the distinction of the most dangerous state for pedestrians due to our high rate of pedestrian accidents. The highest concentration of these accidents are, in descending order of frequency:
Cape Coral-Fort Myers, Florida
Palm Bay-Melbourne-Titusville, Florida
Orlando-Kissimmee-Sanford, Florida
Jacksonville, Florida
Deltona-Daytona Beach-Ormond Beach, Florida
Lakeland-Winter Haven, Florida
Tampa-St. Petersburg-Clearwater, Florida
North Port-Sarasota-Bradenton, Florida
Miami-Fort Lauderdale-West Palm Beach, Florida
The first seven of these cities are also one through seven established by the PDI. North Port-Sarasota-Bradenton and Miami-Fort Lauderdale-West Palm Beach come in at numbers 10 and 11 respectively, placing all nine Florida cities from this list within or just beyond the top ten most dangerous places for pedestrians.
Serious Injury
Reviewing a decade worth of pedestrian crash data, researchers identified approximately 676,000 non-fatal pedestrian accidents. This is the rough equivalent of one non-fatal pedestrian accident every eight minutes. According to the National Highway Traffic Safety Administration, an average of one pedestrian life was lost in a traffic accident every 1.5 hours in 2016.
When not fatal, pedestrian accidents often result in serious, life-altering injury. Sadly, for many pedestrians these injuries are improperly compensated, leaving victims of negligent drivers in a position of financial and physical struggle.
IF YOU HAVE BEEN INJURED IN A PEDESTRIAN ACCIDENT, MY PRICE LAWYERS IS HERE TO HELP.
Damages following a pedestrian accident may include:
Medical expenses
Lost wages
Home modifications
Adaptive technology (wheelchairs, etc.)
Physical pain
Emotional suffering
When you choose to settle through insurance, you may not even see a portion of what you are actually due. It is always a good idea to talk to an attorney before you accept an insurance offer.
Here to Help
My Price Lawyers is a referral network of serious injury attorneys near Tampa, Brandon, Lakeland, Clearwater, St. Petersburg, Orlando, Sebring, and nearby areas of Florida. Our pedestrian injury attorneys work on a contingency basis: if you do not secure a settlement, we do not get paid. You have nothing to lose by calling for a complimentary consultation.
To schedule your free case review with one of our experienced personal injury lawyers, please call (888) 473-6137 today.