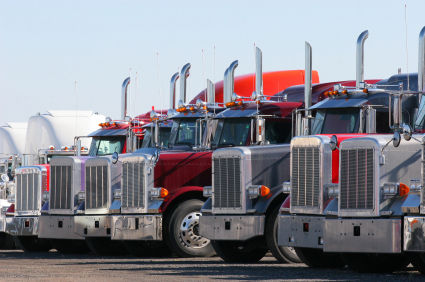 According to the Florida Department of Highway Safety and Motor Vehicles, there were 43,911 commercial vehicle crashes in our state in 2017. That's nearly 44,000 accidents involving a truck or large commercial vehicles, many of which proved injurious or fatal to the occupants of other vehicles. If you or someone you love was among them, you may be entitled to significant compensation. The affordable semi-truck accident law firms in our network can investigate your accident, build your case, and fight for your rights – all on a contingency basis. If you don't make a recovery, our truck accident attorneys do not get paid.
Increasing Risks During the Holidays
The Holiday Season sees increased commercial and passenger vehicle traffic. This makes vigilance extra important when driving on roadways that see heavy semi-truck and commercial vehicle traffic throughout the year. These roads may become more dangerous over the next few weeks.
You can help keep yourself safe by following the Tips for Passenger Vehicle Drivers established by the Federal Motor Carrier Safety Administration. These are:
Stay out of blind spots – if you cannot see the trucker, he cannot see you
Pass safely – make sure you can see the full track before you pull ahead in the same lane and never pass on downgrades
Don't cut it close – 20 feet is the recommended minimum distance to give a truck before you pull in front of it. A truck traveling at highway speeds will need at least the length of two football fields to come to a complete stop
Stay back – give trucks about 30 feet when driving behind them. This will allow the driver to see you and give you more time to react to sudden maneuvers
Anticipate wide turns – trucks have a turning radius of 55 feet
The remainder of the tips are general driving tips like pay attention and be patient, that we covered in our Thanksgiving Travel Tips blog. These tips apply to all times of increased traffic. In fact, these tips apply to any time you are on the road.
Understanding Your Rights
Truck accidents are complex and often involve multiple parties – some of whom may not even be present at the scene. To navigate these complex cases, it is often best to have a truck accident attorney on your side.
The affordable truck accident lawyers that comprise our network are dedicated to helping victims of serious injury get fair compensation. You may be entitled to significantly more than insurance is offering. Before you accept any insurance settlement, discuss your rights with one of our attorneys to make sure you are making the best decision.
My Price Lawyers is a referral network of affordable accident injury attorneys serving the Gulf Coast. All of our attorneys work on a contingency basis. You have nothing to lose by calling for your free consultation.
If you live in Tampa, Brandon, Lakeland, Clearwater, St. Petersburg, Orlando, Sebring, or surrounding areas of Florida, please call (888) 473-6137 to schedule a complimentary case evaluation with one of the affordable truck accident attorneys in our network.